Welcome
This website provides information about the company Mitra NV. Mitra NV is a distributor of non-food products such as cigarettes, Cricket lighters and telephone cards. The name Mitra stands for Mandarin International Trading. In ancient China, Mandarins were advisers of the emperor.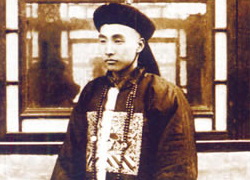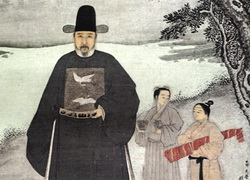 Mitra NV has its head office in Paramaribo at the Bonistraat and a branch in Nickerie. There is also an over-the-counter sales location which is located on the corner of the Mahonylaan with the Louiselaan.
Company events
20 August 2016
Family day 2016
After 5 years, the Family day was once again held at Carolina Kreek. The social gathering of the employees and their families always makes for a fun day.
16 January 2016
New Years Dinner 2016
This year's choice for the MGDF New Years Dinner was again Palm Palace Restaurant. With songs in different languages everyone enjoyed the performance of Zoureena, Sijtske and Derril during their dinner.
05 September 2015
Family day 2015
At Blaka Watra, where the Family day was held this year, people enjoyed the nicely flowing water and the annually recurring games like troefcall and bingo.
25 July 2015
Happy day 2015
The Happy day 2015, held at Jeugdcentrum, was a pleasant day with a cook-out, where delicious meals were prepared and everybody enjoyed the MGDF houseband.
10 January 2015
New Years Dinner 2015
This years location for the New Years Dinner was Palm Palace restaurant. Every employee and his/ her partner were invited to come and enjoy the wonderful food and entertainment.
14 December 2014
Christmas Shopping 2014
Christmas Shopping 2014 was again held at Best Mart. Why change a good thing? Everybody enjoyed an afternoon of shopping and socializing.
06 September 2014
Family day 2014
The MGDF Family day 2014 was held at Jungle Camp Carolina. It was the 20th family day and that had to be celebrated. There was a talentshow just like American Idol and performances by Adika (Amani Verwey) and Innocent (Fabian Marica).
02 March 2014
Social project 2014
Together, the staff of MGDF did a make-over to children's home Ramoth, located at the Henck Aaronstreet. It was a great success.
11 January 2014
New Years Dinner 2014
This year the NYD was held at Lucky Twins restaurant. The performances of Zoureena Reiger and Sijtske Tjon A Tjoen made the night complete.
15 December 2013
Christmas Shopping 2013
This year the Christmas Shopping for whole MGDF was again held at Best Mart. The turnout was very good and it was another successful shopping afternoon.
07 September 2013
Family day 2013
The Family Day this year was held at Zanderij 1. It was a beautiful sunny day, and everyone enjoyed the fun games and the Bingo once again.
12 January 2013
New Years Dinner 2013
This year, the New Years Dinner was held at Palm Palace. There was a good ambiance, good music and the food was good as well. A good start of the new year.
16 December 2012
Christmas shopping 2012
The Christmas shopping was once again a succesfull day. There was a very good turnout, there was a nice atmosphere and everybody did some good shopping.
08 September 2012
Family Day 2012
The Family Day this year was another success. It was a hot, but pleasant day at Kinderboerderij. Especially the children's games, the adult games and the Bingo helped make it a great day.
15 July 2012
Happy Day 2012
The Happy Day this year had a different character. It was held at The Hut and there was a cook-out, next to the games. The dishes were prepared very well and tasted great.
21 January 2012
New Years Dinner 2012
The New Years Dinner was once again held at Lucky Twins Restaurant. As an extra there were two retirement parties which were celebrated with kotomisies and lots more.
18 December 2011
Christmas Shopping 2011
Our Christmas shopping was held at Best Mart Supermarket. It was a successfull day with grocery shopping, a DJ, snacks and lots more.
03 September 2011
Family Day 2011
The Family Day this year was another success. The children thoroughly enjoyed the water at Carolina Kreek.
10 July 2011
Happy Day 2011
The Happy Day started out slowly, but ended up a very nice day after all. Everybody succesfully participated with the games.
Move to top